Because of my career as an animator, I like to keep up on everything animation. For me the best way to do that is through Twitter. Twitter is great because it makes you condense everything you want to say into 140 characters, and you never have to read through something very long to get to the point. I like to use it as a personal log and as an art account. But one of the companies I enjoy following the most is Disney Animation.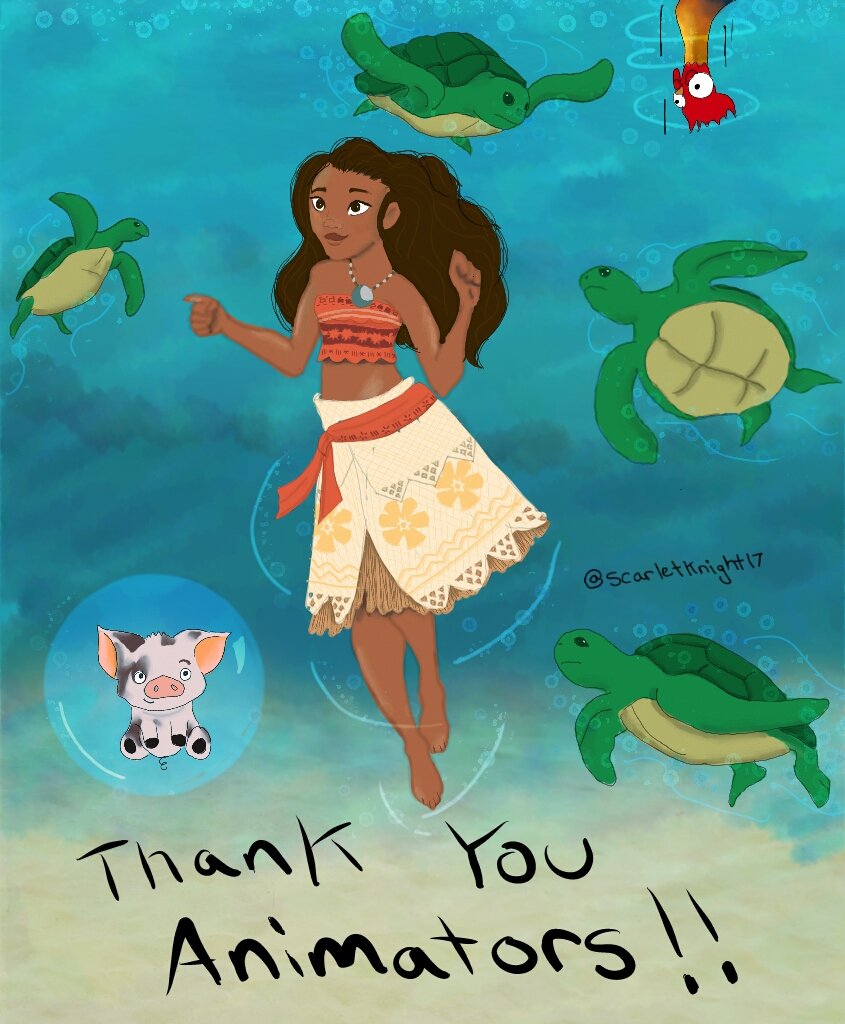 Disney is one of the leading companies in the world, not just in animation. That being said, their animation Twitter account is impressive all on its own. They do an astounding job of promoting their films through different means, such as exclusive content from the films, memes, gifs, and articles. They promote some of Disney's other accounts through this one and always tag their artists. As someone who is an artists, and is behind the scenes most of the time, this is something I always appreciate. This way, if you like the work of someone, it is easy to find and follow them.
Two of Disney's latest animated films have been nominated for several awards recently and they have done a marvelous job of telling us exactly which awards and honors they have been nominated for. They also promote their artists and how influential they have been to the films and in the media. As well as the voice actors, animators, concept artists, and family's involved. When it comes to Disney, they never settle for second best and every one of their posts has to be perfect. This site is well managed, well organized, and updated frequently. All good things while maintaining a good Twitter account.